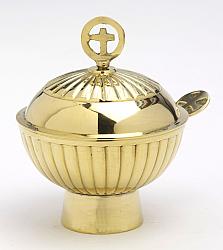 Brass incense holder with Crucifix and spoonCode: G0336 Price: £32.95
Brass incense holder, with crucifix decoration, for storing incense grains. Height: 4.5 inches (12 cm). Supplied with brass spoon.


Brass Incense SpoonCode: G0011 Price: £7.75 £5.95
Solid brass incense spoon, with cross on handle - 10cm in length. Suitable for handling incense grains.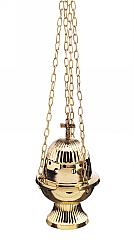 Hanging Censer with Crucifix - 18 cmCode: G0335 Price: £69.95
Brass hanging charcoal incense burner (thurible), lid lifts via chain mechanism. Height of burner 7.5 inches (18 cm), full hanging length including ...