Brass Altar Bell - 21 cmCode: G3517 Price: £39.00Sorry, out of stock
Brass Altar bell, 23 cm high, with wood handle. Bell diameter: 7.5 cm (3 inches). Solid brass bell. Also makes a great dinner Bell!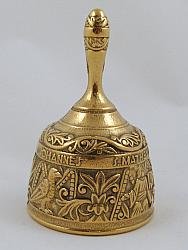 Brass Evangelist bell - 12.5 cmCode: G0302 Price: £21.95
Brass Evangelist or Sanctuary hand bell, depicting the four Evangelists, Gospel Writers: Matthew, Mark, Luke and John, using the symbolism of their ...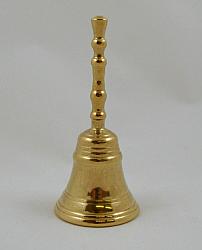 Plain brass hand bell - 12 cmCode: G0303 Price: £16.75
Brass hand bell, simple table bell. Height 4.75 inches (12 cm)