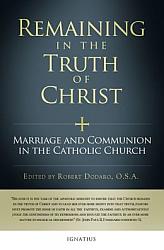 Remaining in the Truth of Christ: Marriage and Communion in the Catholic Church
ed. Robert Dodaro, O.S.ACode: B2399 Price: £18.99
In this volume five cardinals of the Church, and four other scholars, respond to the call issued by Walter Cardinal Kasper for the Church to ...


The Father of the Family
Clayton C BarbeauCode: B2211 Price: £9.99Sorry, out of stock
Here's the award-winning classic that for over forty years has shown Christian men how to be the loving husbands and gentle fathers that Christ ...