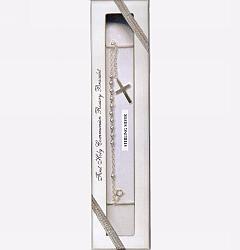 First Communion Rosary Bracelet - Sterling SilverCode: R0179 Price: £15.95
Sterling silver rosary bracelet, with small sterling silver beads, and 2 cm cross, with clasp, in display box. Bracelet: 16 cm circumference.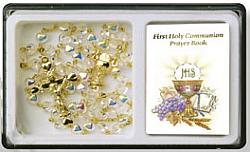 First Holy Communion Rosary beads - Heart ShapedCode: F0347 Price: £10.25
First Communion Rosary beads with heart-shaped glass beads, silver coloured links, chalice junction and crucifix, in First Communion presentation ...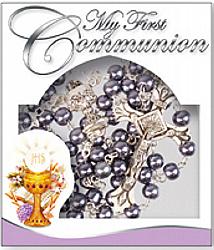 First Communion Glass Rosary beads - Imitation HaematiteCode: F0479 Price: £5.95
First Holy Communion Rosary - with round imitation haematite glass beads, silver coloured links, chalice junction and crucifix