Candles in the Dark: The Authorized Biography of Fr. Ho Lung and the Missionaries of the Poor
Joseph PearceCode: B2176 Price: £18.50
Father Richard Ho Lung, M.O.P. - poet, teacher, musician - is the founder of the Missionaries of the Poor, one of the fastest growing religious ...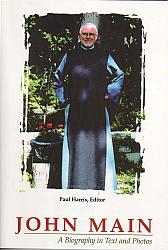 John Main: A Biography in text and photos
Paul HarrisCode: B0406 Price: £4.50
This booklet is a collection of personal reminiscences by John Main's family, friends and colleagues. It adds a new dimension to the understanding ...