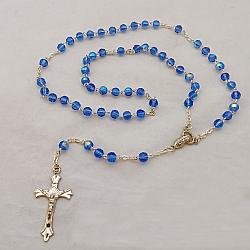 Blue crystal glass Rosary BeadsCode: R0539 Price: £13.50
Glass rosary with medium faceted blue glass beads, with extra strong gilt metal links, Our Lady junction and crucifix. In presentation case.


Glass Rosary Beads - garnet - giltCode: R0538 Price: £19.95Sorry, out of stock
Attractive rosary with dark red carved glass beads with aurora borealis effect, with gilt metal links, Miraculous medal junction and crucifix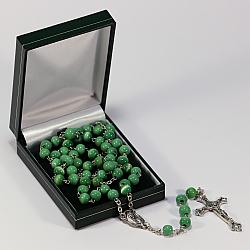 Glass Rosary beads - greenCode: R0431 Price: £23.95
Green glass rosary beads, made from round grey-green glass beads with silver-coloured metal links, Madonna centre-piece and crucifix. Gift boxed.