Purgatory
Fr. Frederick FaberCode: B0527 Price: £6.99Sorry, out of stock
All you need to know about Purgatory as revealed by the Catholic Church and her Saints. How to help those in Purgatory and most of all how to avoid ...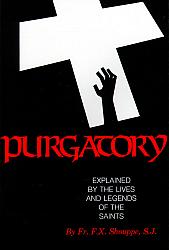 Purgatory Explained
Fr. F. X. Schouppe S.J.Code: B1142 Price: £16.50
You would never dream so much is known about Purgatory. Not only is the basic teaching of the Church given here, but also countless true stories of ...