Do-It-Yourself Retreat
Fr André Ravier, SJCode: B2771 Price: £2.50Sorry, out of stock
"It could happen that a person would want to make the Spiritual Exercises but could only devote eight days to following the prescribed meditations ...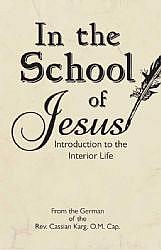 In the School of Jesus
Rev. Cassian Karg, O.M.Cap.Code: B2611 Price: £3.95
A deep interior life, hidden in God, is the most precious thing we have on earth.
"We can never do too much to fill the hearts of men with love ...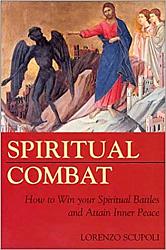 Spiritual Combat
Lorenzo ScupoliCode: B2794 Price: £15.50
How to Win Your Spiritual Battles and Attain Inner Peace. St. Francis de Sales carried a copy of this book in his pocket for 18 years!
Its ...