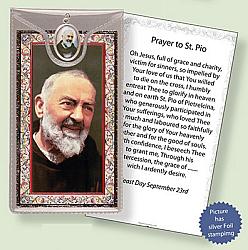 St Pio Picture Medal with Prayer CardCode: L0291 Price: £1.75
Saint Pio Picture Medal in plastic wallet with Prayer Card with foil stamping.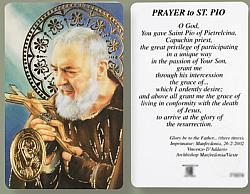 St Pio Prayer Card with Gold Foil MedalCode: L0174 Price: £0.95
Saint Pio Prayer Card with Embossed Gold Foil Medal on front of card, and prayer on reverse. 3.25" x 2.25" (8 x 5.5 cm - credit card size)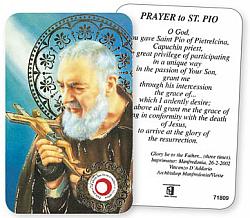 St Pio Relic Prayer CardCode: N0345 Price: £1.10
Laminated prayer card, including a relic of Saint Pio (Padre Pio), with prayer on reverse.