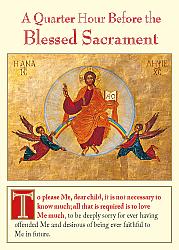 A Quarter Hour Before the Blessed Sacrament Folding Prayer CardCode: L0361 Price: £0.50
This wallet card has been made as an aid to Adoration of the Blessed Sacrament. Its size makes it simple to carry and to give to people who are ...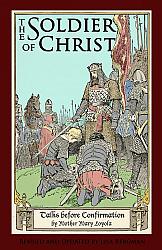 Soldier of Christ: Talks before Confirmation
Mother Mary LoyolaCode: B2990 Price: £16.95
Any book on the sacrament of Confirmation can explain what Confirmation is, but this is the only book that explains, in the most original and ...