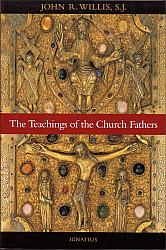 The Teachings of the Church Fathers
John Willis SJCode: B0961 Price: £17.99
This compendium of texts from the Church Fathers is divided into more than 250 doctrinal topics, to form a comprehensive selection and useful ...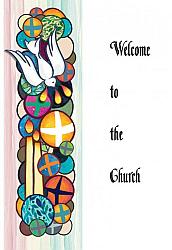 Welcome to the Church Card - DoveCode: P0521 Price: £2.95
Symbolic Welcome to the Church card, with colourful Dove, candle, cross image. Inside text: Welcome into the Church. May God's Blessings and graces ...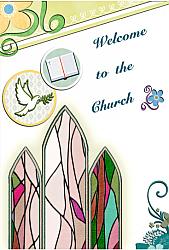 Welcome to the Church Card - Stained GlassCode: P0537 Price: £2.50
Symbolic Welcome to the Church card, with Stained Glass Window/dove image, and text: Welcome to the Church. Inside text: Welcome into the Church