Holy Face Chaplet - 39 beads - woodCode: N0543 Price: £24.50Sorry, out of stock
The chaplet (Crown) of the Holy Face of Sister Marie of St Peter, a Carmelite nun of Tours. Includes prayer card with instructions on how to pray ...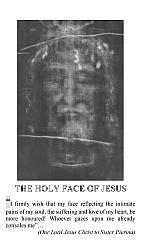 Holy Face medal x 10, with Holy Face Prayer LeafletCode: N0202 Price: £9.50
Gold-coloured aluminium Holy Face Medal, includes Prayer card with image of the Holy Face of Jesus, with prayers and information about the devotion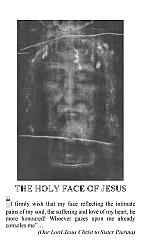 Holy Face Prayer Leaflet with St Therese Prayer x 10Code: N0213 Price: £2.00
Leaflet explaining the history of the Devotion to the Holy Face of Jesus. Also includes the prayer of St Therese of Lisieux and prayer of Mother ...