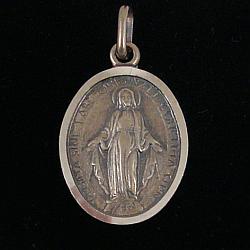 Miraculous medal - sterling silver - no chainCode: R0239 Price: £42.50
Sterling silver miraculous medal, with antique finish, 7/8" (22 mm), in presentation box. Good quality medal, approx weight: 3.2 g.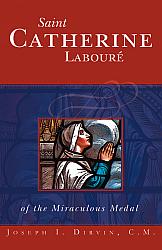 Saint Catherine Laboure of the Miraculous Medal
Fr Joseph I Dirvin, C.M.Code: B0202 Price: £13.99
Excellent, popular, definitive life of the saint to whom the Medal was given by Our Lady. Tells both her story and that of the Miraculous Medal ...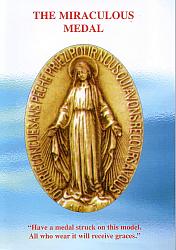 The Miraculous Medal: the many sides of the Miraculous Medal
BookletCode: B0178 Price: £5.50
History of the Miraculous Medal, and prayers. "Have a medal struck upon this model. Everyone who wears it, when it is blessed