Altar Linen SetCode: N0446 Price: £61.50Sorry, out of stock
100% Linen altar linen set for use in Roman Catholic Mass. Comprises: Corporal, Purificator, Pall and Lavabo Towel. These altar linens are finely ...


Candle incense burner - replacement grillCode: C0246 Price: £1.95
Replacement grill for candle incense burner. Suitable for C0217, G0521 or G0270.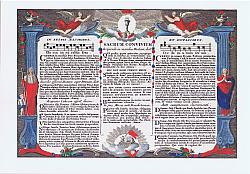 Latin Mass Altar Card Set - AntiqueCode: B2530 Price: £9.95
This beautiful Set of Altar Cards for use in the Tridentine expression of the Roman Rite is a reproduction set of 18th century Altar Cards for the ...