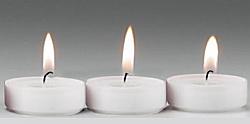 2 hour votive light - white x 10Code: C0247 Price: £1.95
White votive light (tea light), in white plastic case, burns for approx 2 hours. Can be used on its own, or with votive light holders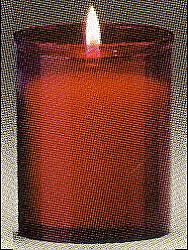 24 hour votive candle - red x 4Code: C0332 Price: £3.50
Red 24 hr votive candle. Can be used with on its own or with sanctuary glass holder, such as: C0328, C0329. Candle exterior dimensions: W x H: 50 x ...


Sanctuary glass - clear - 4.5 inchCode: C0329 Price: £19.50Sorry, out of stock
Straight sanctuary glass, clear, H 4.5" (11 cm). Suitable for up to 24 hr votive candle, C0332 or C0333. Note: it is not recommended to use this ...