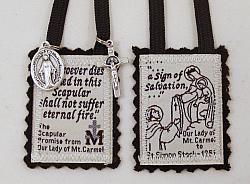 100% Brown Wool Scapular - Short cord, with medalsCode: R0386-14 Price: £5.95
Handmade brown wool scapular, superb quality. 100% woven wool, on which is firmly stitched a washable woven print depicting Our Lady of Mount ...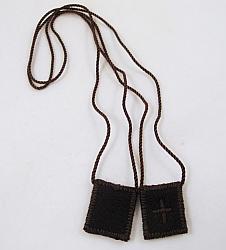 Athletic Scapular - 100% brown wool - short cordCode: R0387-13 Price: £3.95
Handmade 100% brown wool scapular, small size, with stitched on cross on one side. Two layers of material, firmly stitched together with strong ...