Entertaining Angels - DVDCode: M0376 Price: £16.95Sorry, out of stock
The Dorothy Day Story. Dorothy Day is no saint. She lives hard, makes mistakes, endures the consequences. But the unquenchable fire burning within ...


St Francis of Assisi, DVDCode: M0336 Price: £10.95Sorry, out of stock
Religious epic starring Bradford Dillman. Born into a life of privilege, passion and extravagance, Francis of Assisi (Dillman) would become one of ...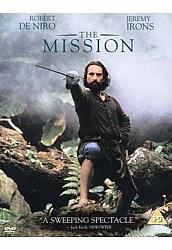 The Mission - DVDCode: M0362 Price: £11.95
Starring Robert de Niro and Jeremy Irons. Sweeping and visually resplendent, The Mission is a powerful action epic about a man of the sword (Robert ...