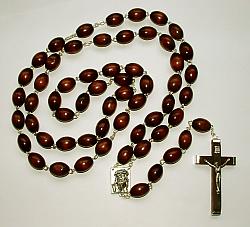 Extra large wooden chain rosary - brownCode: R0141 Price: £21.95
Extra large chain rosary, with large brown oval wood beads, metal crown of thorns junction (our lady of mount carmel on reverse), and 2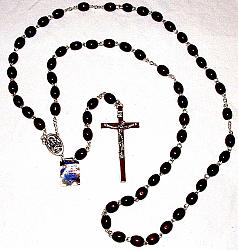 Large wooden chain rosary - extra-strong - brownCode: R0142 Price: £21.95
Large chain rosary with brown oval beads, this extra-strong rosary is double-wired for strength. Sacred heart junction, wood crucifix with metal ...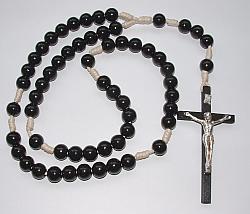 Large wooden corded rosary - black - with pouchCode: R0501 Price: £24.95
Large corded rosary with black round wood beads, with 3.25 inch (8 cm) wood crucifix. Handmade in the UK. Includes black imitation suede rosary ...