Zipped Leather Cover for Liber UsualisCode: N0502 Price: £29.95Sorry, out of stock
This zip-closed leather cover is specially designed to snugly fit the 1963 edition Liber Usualis. The durable cover offers a way for you to protect ...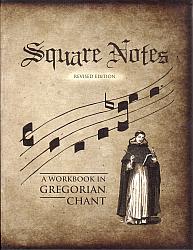 Square Notes: A Workbook in Gregorian ChantCode: B1657 Price: £13.95
Grouped into five sections (Symbols, Simple Neums, Rhythm, Special Neums, and Modes), Square Notes clarifies the basics of Gregorian chant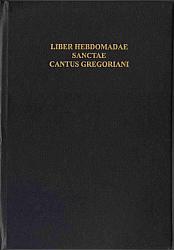 Liber Hebdomadae Sanctae: Holy Week Gregorian Chant
Ed. Fr. Reginald Walsh, O.P.Code: B1940 Price: £12.50
The most important week for any Catholic is Holy Week. During that time, the Church wants us to reflect upon one of the greatest mysteries of our ...