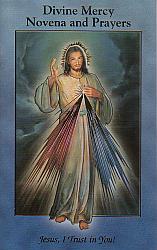 Divine Mercy Novena and Prayers
Rev. Daniel A. Lord, S.J.Code: B1489 Price: £2.50
Divine Mercy novena and prayers. Beautiful new edition with full colour illustrations and gold-embossed cover, size 3.75" x 6".


Fr Rookey Miracle Prayer x 10Code: L0295 Price: £3.00Sorry, out of stock
Prayer card with the Miracle Prayer of Fr Rookey. Say the Miracle Prayer faithfully, no matter how you feel, when you come to the point where you ...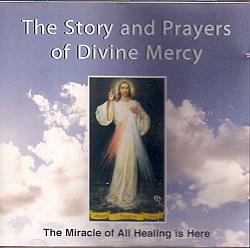 The Story and Prayers of Divine Mercy, CDCode: M0172 Price: £14.50
This CD narrates the story of Divine Mercy and of Saint Faustina, including the story of Ugo Festa and his miraculous healing