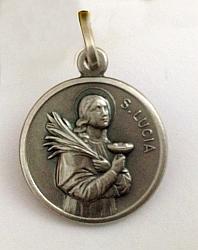 St Lucy sterling silver medal without chainCode: R0488 Price: £45.00
Sterling silver Saint Lucy Medal, 3/4" (18 mm), blank on reverse, in presentation box. St Lucy is the Patron Saint of the Blind.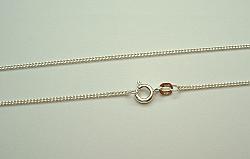 Sterling silver chain - 18 inchCode: R0222 Price: £13.95
18" (45 cm) sterling silver tightly linked curb chain, with clasp, approx weight 2.25g. Standard length. Ideal for ladies.