Large olive wood wall rosaryCode: R0513 Price: £38.50Sorry, out of stock
Stunning corded wall rosary, with large olive wood beads, heart junction with metal Holy Family plaque with "God Bless Our Home"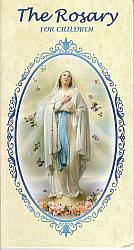 Rosary Leaflet - The Rosary for ChildrenCode: L0135 Price: £0.75
Tri-fold rosary leaflet, explaining how to say the rosary, including Prayers of the Rosary, Mysteries of the Rosary. Suitable for children and ...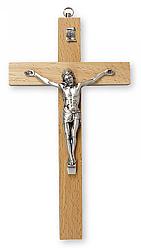 Wood Crucifix - 8 inch wall mountedCode: S0484 Price: £15.95
8" (20 cm) wooden crucifix, pear wood cross, with oxidised silver-coloured metal corpus, for wall mounting. In presentation box.