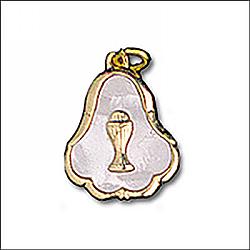 Brass Pearl Communion Medal x 12Code: F0366-12 Price: £15.00
First Communion Medal, brass-coloured metal chalice with white Pearlised enamel infill. Price for 12.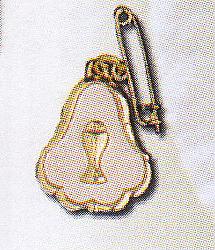 Brass Pearl Communion BroochCode: F0276 Price: £2.75
First Communion Brooch, brass-coloured metal with Pearlised enamel infill, with pin. Limited stocks.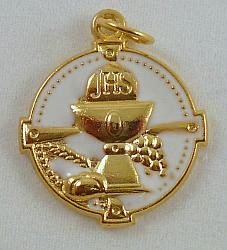 Round First Communion Chalice MedalCode: F0363 Price: £2.75
White enamelled and gold-coloured metal First Holy Communion medal, with Chalice and Host image. On reverse: "First Holy Communion"