Padre Pio Pray Hope Dont Worry rosaryCode: R0569 Price: £16.95
Corded rosary with the words 'Pray, Hope and Don't Worry' on the beads - from Saint Padre Pio's well-known saying: "Pray, hope, and don't worry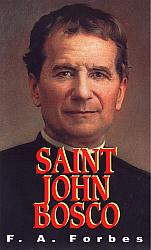 Saint John Bosco
F.A. ForbesCode: B0206 Price: £7.99
The Friend of Youth. Founder of the Salesian Society of the Sisters of Mary, Help of Christians and of the Salesian Co-operators.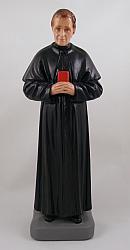 Saint John Bosco, 12 inch plasterCode: S0716 Price: £90.00
12" (30 cm) plaster statue of the Don Bosco. Hand-made and individually hand-painted in the UK, with gold highlights.