From Advent to Epiphany
Fr Patrick TroadecCode: B3054 Price: £12.95Sorry, out of stock
Christmas is the season of joy and peace with a charm all its own. Yet, If we are to receive everything that the Christ Child comes to give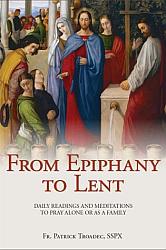 From Epiphany to Lent
Fr Patrick TroadecCode: B3166 Price: £13.95
Fr. Troadec's series continues in this second book From Epiphany to Lent. The series offers a simple and practical guide for individuals and ...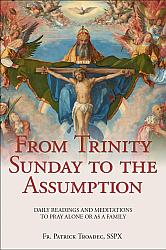 From Trinity Sunday to the Assumption
Fr Patrick TroadecCode: B3360 Price: £15.50
Fr. Troadec's popular, daily-meditation, liturgical series continues with this fifth book.
This installment begins with the contemplation of the ...