Fr Rookey Miracle Prayer x 10Code: L0295 Price: £3.00Sorry, out of stock
Prayer card with the Miracle Prayer of Fr Rookey. Say the Miracle Prayer faithfully, no matter how you feel, when you come to the point where you ...


Miracles
Ronald KnoxCode: B2906 Price: £3.50 £2.50
What is a miracle, and why would God do one? Do they still occur, and if so, why? What distinguishes a miracle from other scientifically ...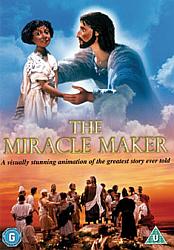 The Miracle Maker, DVDCode: M0337 Price: £9.75
It's a story that's been told for 2000 years, but never like this! The Miracle Maker combines life-like 3D model animation with graphically striking ...