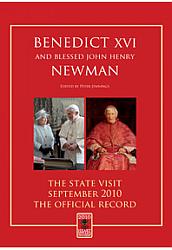 Benedict XVI and Blessed John Henry Newman: The State Visit - September 2010 - The Official Record
Peter JenningsCode: B1646 Price: £11.95
Beautiful official photo record of the entire 2010 state visit, including: texts of the Holy Father's speeches and homilies; reflections by key ...


Papal Visit - Pope Heart BroochCode: N0194 Price: £1.00 £0.70
Papal Visit 2010 Official souvenir. Metal heart-shaped brooch on pin, with image of Pope Benedict XVI. Brooch size: 2.1 x 1.8 cm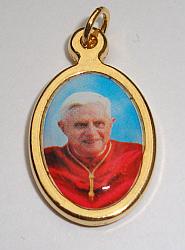 Picture medal - Pope Benedict x 6Code: D0354-6 Price: £7.95
Thick gauge 1" (2.5 cm) enamelled medal depicting Pope Benedict XVI. Price for 6.