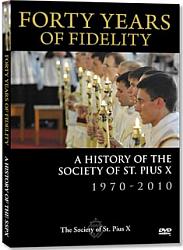 Forty Years of Fidelity - A History of The Society of St. Pius X - DVDCode: M0462 Price: £12.50
For over 40 years, the Society of St. Pius X has stood firmly for the purity of the Faith and the glory of Catholic Tradition


St John Vianney Relic BadgeCode: N0464 Price: £11.95Sorry, out of stock
Saint John Vianney, Cure of Ars, relic badge. Beautiful picture encased between clear plastic covers and elegantly crocheted around the edge by the ...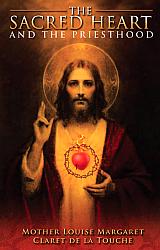 The Sacred Heart and the Priesthood
Mother Louise Margaret ClaretCode: B1143 Price: £13.99
From her lifetime conversations with Our Lord; written to strengthen priests in the love of their sublime vocation and unite them more closely to ...