Karol: A Man Who Became Pope, DVDCode: M0332 Price: £15.99Sorry, out of stock
The story of the man who would become Pope. In 1930s' Poland, 10-year-old Karol Wojtyla has many dreams. One by one they are shattered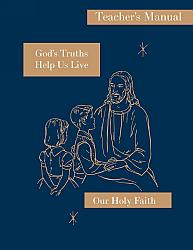 Our Holy Faith: 3rd Grade: God's Truths Help us Live - Teacher's Manual
VariousCode: B2971 Price: £8.25
God's Truths Help Us Live is the 3rd grade textbook in the Our Holy Faith series. It is an age-appropriate introduction to the first half of the ...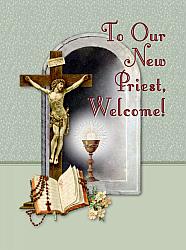 Welcome New Priest CardCode: P0535 Price: £2.95
To Our New Priest, Welcome! Greetings card. Inside Verse: We are glad to have you as a part of our Church. May God enrich our lives together as we ...