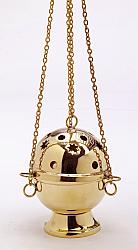 Brass star hanging censerCode: G0359 Price: £57.95
Brass hanging charcoal incense burner (thurible), lid lifts via chain mechanism. Height of burner 6 inches (15 cm), full hanging length including ...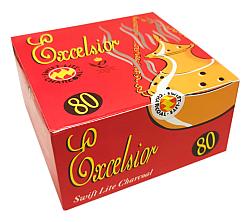 Charcoal - box of 80Code: C0352-80 Price: £8.95
Box of 8 tubes of 10 charcoal tablets (33 mm), for use with brass charcoal incense burners. Top quality brand, tablets light easily, burn evenly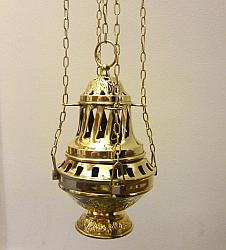 Large brass thurible - 21 cmCode: G0739 Price: £170.00
Substantial 8.25 inch (21 cm) brass hanging censer (thurible), with five chains (one for lifting lid). Design is based on the Botafumeiro - the ...