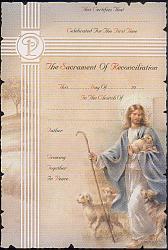 Confession Certificate - Good Shepherd x 12Code: F0273-12 Price: £11.95
First Confession (Sacrament of Reconciliation) Certificate, 11 3/4" x 8 1/4".Price for 12.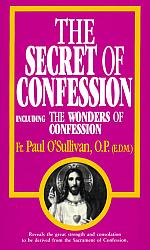 The Secret of Confession
Fr Paul O'Sullivan, O.P.Code: B0145 Price: £7.50
Probably the most intriguing and consoling book ever written about the Sacrament of Confession. This little gem contains a host of true stories ...