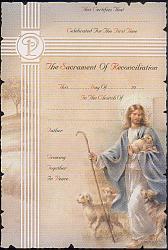 Confession Certificate - Good Shepherd x 12Code: F0273-12 Price: £11.95
First Confession (Sacrament of Reconciliation) Certificate, 11 3/4" x 8 1/4".Price for 12.


How to Make a Good Confession
Fr. John A. KaneCode: B2275 Price: £9.50Sorry, out of stock
How to make your Confessions less difficult and more fruitful. If you still drag your feet about going to Confession, here's the help you need to ...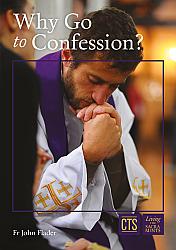 Why Go to Confession?
Fr John FladerCode: B1578 Price: £3.50
Read about the benefits and practice of the sacrament. The purpose of this booklet is to help those who make use of the sacrament to appreciate it ...