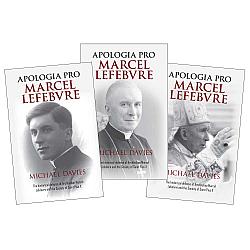 Apologia Pro Marcel Lefebvre - 3 Volume Set
Archbishop Marcel LefebvreCode: B3187 Price: £74.95
Michael Davies' monumental Apologia series now in Hardback!
Mr. Davies defends Archbishop Lefebvre and his battle for the Faith during the ...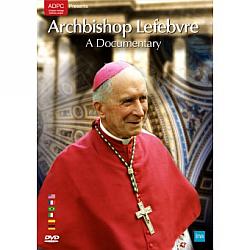 Archbishop Lefebvre: A Documentary - DVDCode: M0367 Price: £14.95
Learn the true story of Archbishop Marcel Lefebvre, founder of SSPX (Society of Pope Pius X). Excommunicated by Pope John Paul II for ordaining four ...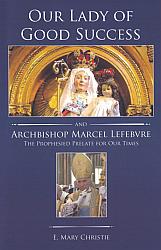 Our Lady of Good Success -and- Marcel Lefebvre: The Prophesied Prelate for Our Times
E Mary ChristieCode: B3210 Price: £12.95
Deemed as a rebel in these times of Satan's prophesied attack on Christ's Holy Roman Catholic Church, the Celestial Father's Archbishop Marcel ...